Why doesn't constitutionalism work in Ukraine? (Video of the expert discussion)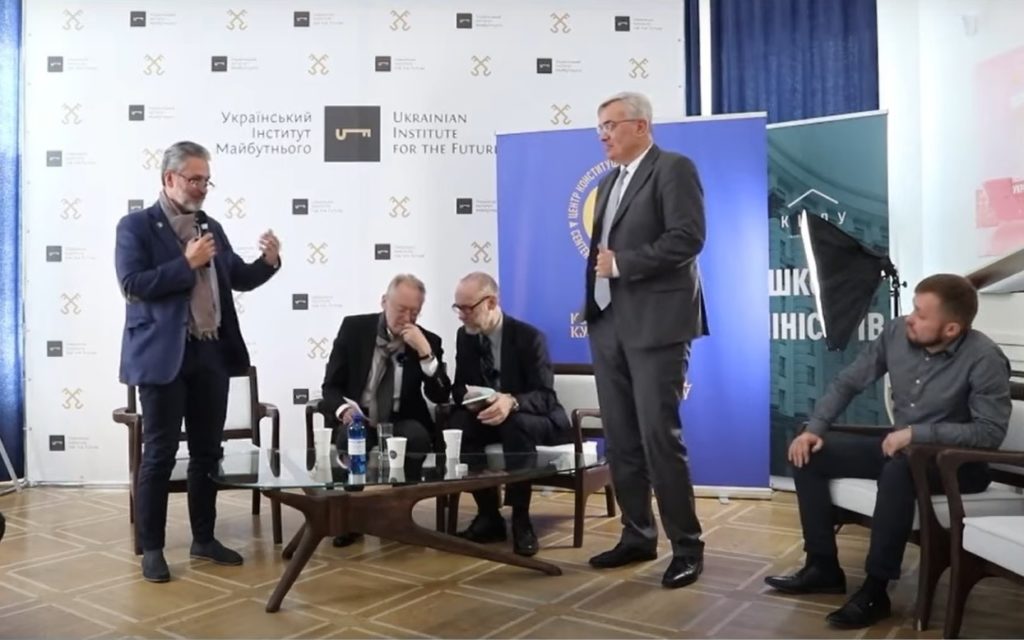 On Oct. 6, 2021, the Ukrainian Institute for the Future (UIF) hosted a meeting with Prof. Davis Williams, the head of the Indiana University Center for Constitutional Democracy and one of the world's leading experts in constitutional design.
During the meeting, organized in conjunction with the Center for Constitutional Design (CCD), the American professor and his Ukrainian colleagues discussed the problems of constitutionalism development in Ukraine and the importance of a constitution in building a rule-of-law state.
The event was attended by (alphabetically) Oleh Banashko, political scientist, state organization expert, civil society activist, a veteran of the Russian-Ukrainian war; Gennadiy Druzenko, CCD Cofounder & Chairman of the Board; Oleh Martselyak, Constitutional Law Chair of the Kyiv Taras Shevchenko National University; Nazar Mukhachyov, political scientist, college teacher, a hundred commander during the Revolution of Dignity; Bohdan Poshva, Supreme Court of Ukraine Justice; Petro Stetsyuk, Prorector of the Lviv Ivan Franko National University, retired judge of the Constitutional Court of Ukraine; Viktor Zherdytskiy, MP in 1998-2002. Viktor Shyshkin, UIF Law Program Expert, the first Prosecutor General of Ukraine (1991-1993), retired judge of the Constitutional Court of Ukraine, MP in 1990-2002.
View the video: