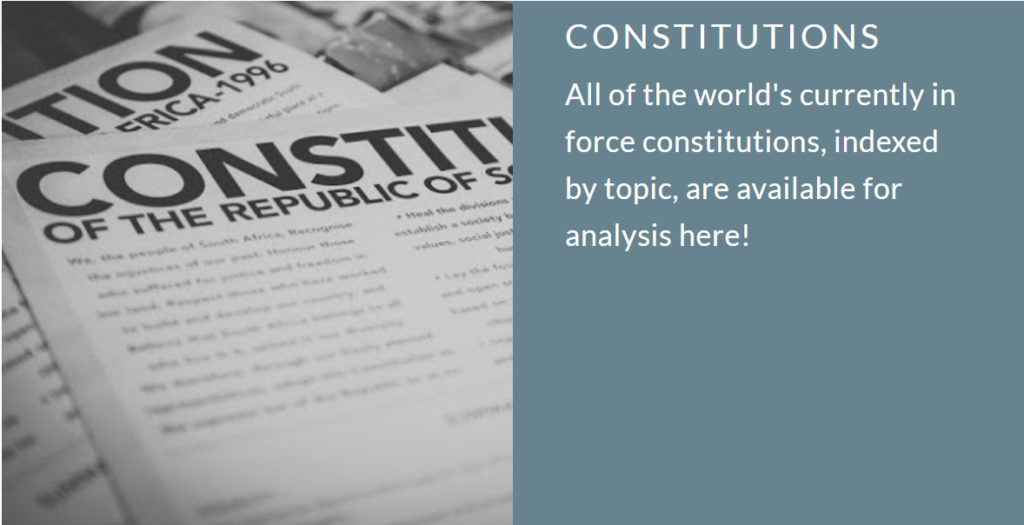 Constitutional Toolkit is a set of options known from the world's constitutionalism practices and used by constitutional designers.
We are working on a Ukrainian version of Constitutional Toolkit, which might come in handy for developers of the future Constitution of Ukraine. Since there have been no generally accepted notions of how such a toolkit should look like, the development of a Ukrainian Constitutional Toolkit is a lengthy process that requires a lot of both intellectual efforts and material resources.
Therefore, while the Ukrainian Constitutional Toolkit is under development, we suggest using the best constitutional design toolkit in English we are aware of – CONSTITUTE.
The world's constitutions to read, search, and compare:
The CONSTITUTE resource, developed under the Comparative Constitutions Project and launched in 2013, is a beautiful online environment to read, search, and compare the world's constitutions. The site contains the full text for nearly every active national constitution in the world as well as some draft constitutions and historical texts.