IRF provides grant to CCD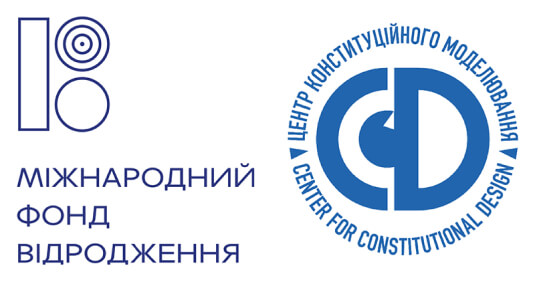 The grant is provided for the implementation of the Center for Constitutional Design Startup project
The UAH 400,000 grant is intended to develop an online platform with a toolkit for constitutional design as well as to create and distribute weekly vlog episodes on the principles of constitutionalism, according to information on the International Renaissance Foundation's website.
The project implementation will last for five months.
This financial support will allow the CCD "to develop own website, translate s number of key texts on constitutional design, and launch the development of a constitutional toolkit for Ukraine. We're also planning to continue the awareness activities, instilling the values and understanding of constitutional democracy into people at large," CCD Cofounder & Chairman of the Board Gennadiy Druzenko reported on the CCD's Facebook.
Thanking the IRF leadership and experts, "who took a risk of supporting a daring startup in the constitutional design domain," Druzenko expressed his hope that the initiative of George Soros would be caught up by Ukrainian businesses.
"We have ambitious plans, indeed. Because a constitution is about the basic principles of functioning for any political community. If we fail to agree upon these basic things, then every election will turn into a political earthquake, and 'new faces' will come to the politics under the Bolsheviks' slogan, 'raze to the ground and then…' And they will traditionally blame their predecessors for all woes," the CCD cofounder noted.
Druzenko also reposted this post on his personal Facebook, adding the following comment:
STRATEGIC INVESTMENT
Ukrainian businesses are sure that they have to invest in politics and politicians. But they're grossly mistaken. Because the politicians are an analog of pavilions on Olympus of power. And you need to invest in capital facilities, which are proof against whims of some or other master of the Bankova St. and other temporary tenants on the Pechersk Hills.
In political communities, the fundamental things that are independent of a volatile parliamentary majority and every new head of state – it's just about the Constitution. As long as it remains a stillborn pathetic booklet rather than a real (and the main) regulator of relations in Ukraine, any businessperson may wake up one morning and learn from the press that his or her assets are blocked and what he or she owned has been nationalized by a decision of the National Security and Defense Council. Any citizen may suddenly find himself or herself in jail only because the chair under the Foreign Minister has become wobbly. Any President will apprehend the end of the term in the office because after that he or she will be run after, criminal cases will be opened, and the prospects of either emigration or prison will loom on the horizon…
Aren't you fed up with this "Ukrainian roulette"? Or is it only American philanthropist George Soros who needs rules of the game in Ukraine?
The material was prepared with the support of the International Renaissance Foundation within the framework of the project "Startup Center for Constitutional Design." The material reflects the position of the authors and does not necessarily coincide with the position of the International Renaissance Foundation