"Guns without books are just violence. Books without guns don't make a difference in the long run" – David Williams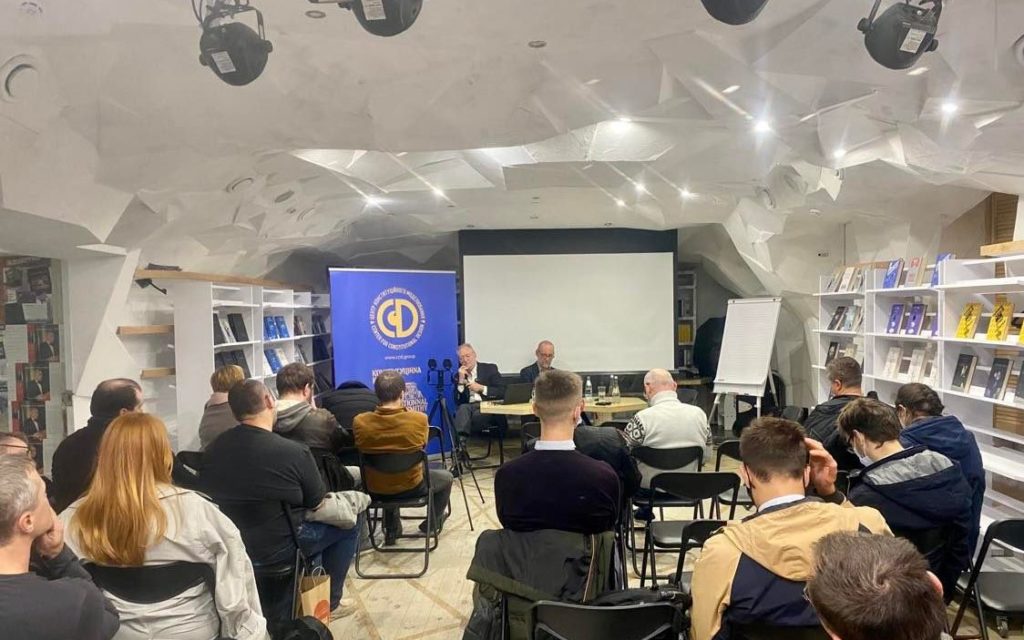 The Nash Format club has uploaded to YouTube a video of its free-for-all meeting with Prof. David Williams at the club's premises in Kyiv. The meeting was part of his visit to Ukraine in early October at the invitation of the Center for Constitutional Design.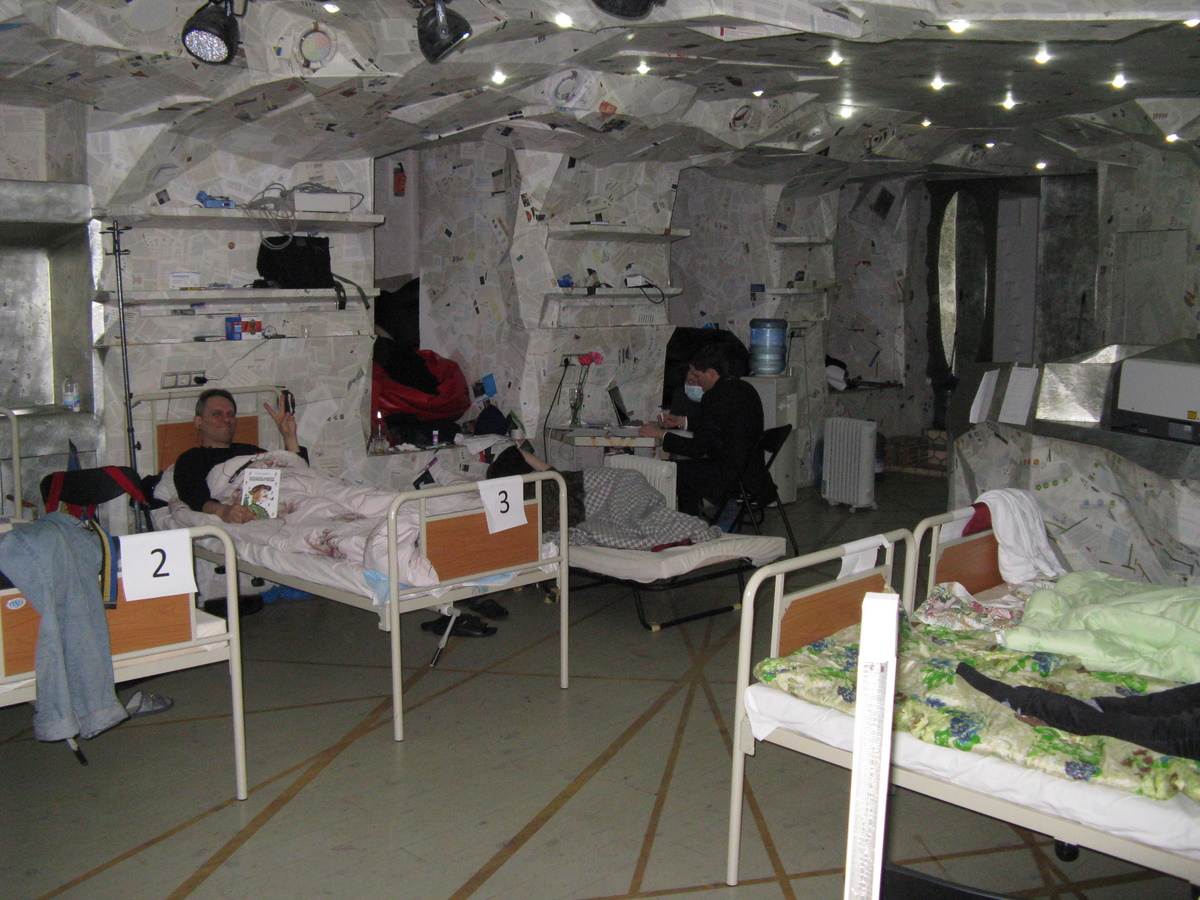 During the Revolution of Dignity, the Nash Format facilities were turned into an underground hospital for the wounded on Maidan.
Photo: Oleksandr Zheleznyak
Prof. David Williams, the head of the Indiana University Center for Constitutional Democracy and one of the world's leading experts in constitutional design, began the meeting by paying homage to Ukraine's 201/2014 Revolution of Dignity and the venue, which served as an underground hospital during the revolution. "This should be sacred space not just to Ukraine but to the whole world. What happens here affects the whole world and should matter to the whole world," he said and added that "the battle here is a battle for the civilization."
"I love books, I have 12,000 of them. And I also love guns, I have 27 of them. Guns without books are just violence. They are unguided violence. It's not a good thing. Books without guns don't make a difference in the long run. And so, we have to be able to do both," Williams pointed out.
He also said that, for dictatorships, constitutions are as dangerous as guns. He recollected the time that he spent in Burma's jungle "with people who carried guns, trying to make a better future for their country," and believed that the constitution was a critical element for that future. "The military government in Burma had issued a shoot-on-site order out against me. So, they were supposed to kill me if they found."
The American professor called the constitutional design process technical, difficult, and in some ways quite boring. "But it's absolutely critical to a better future. The reason is that the art of constitutional design is adapting a constitution to the circumstances of a particular country. There is no constitution that is right for everyone," he emphasized.
Proceeding to his presentation on constitutionalism in Ukraine, Prof. Williams confessed that he understood the least about Ukraine of all the people in the room. "I think it takes about 20 years of constant attention to really understand a country. And I'm still at the very beginning of this. So, what I'm offering to hear are preliminary remarks, some ideas about what I see in Ukraine derived from my experience in other countries."
View the video: