COVID-19 moves Chile's Constitutional Convention election off once again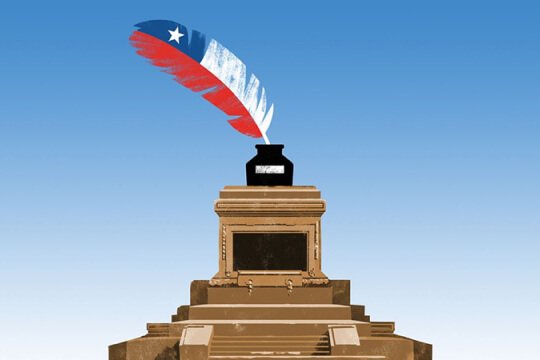 Chile's Senate decides to postpone the election by five weeks as coronavirus infections surge in the country
On a proposal by Chilean President Sebastián Piñera, Senate passed a bill to postpone the election of a body that will have to draft a new basic law for Chile. The move, subject to approval by the lower house of Congress, came just four days before the election was to take place on Sunday.
It is the second time that the Constitutional Convention election has been rescheduled due to concerns over the COVID-19 pandemic. Originally, it had to be held on Oct. 25, 2020, but was postponed to Apr. 11, 2021. Now it is scheduled for May 15-16.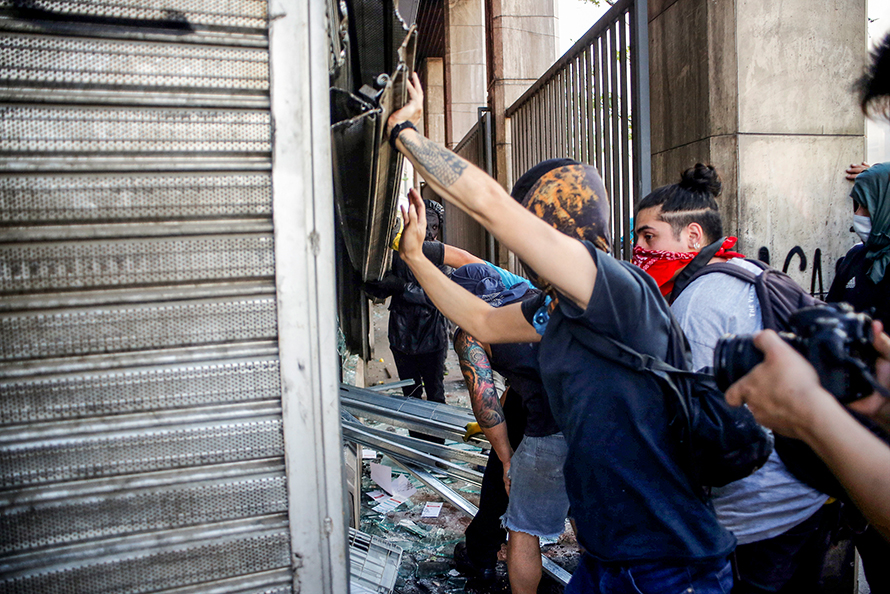 Building a barricade during riots over metro fares in Santiago, October 2019
Sebastian Brogca · Anadolu · Getty
Source: Le Monde diplomatique
The new constitution-making process was kicked off by a nationwide referendum held in the fall of 2020. Over three-thirds of its 7.5 million participants voted for the rewriting of the current Constitution, which is broadly seen as a relic of Augusto Pinochet's dictatorship era. Even more, nearly 80%, also voted in favor of drafting the new constitution by a 100-percent popularly elected constituent assembly rather than one of which a half would have been filled by members of Congress.
The new constitution will be the world's first to be written by a body with gender parity.
In November 2019, President Piñera yielded to demands to hold the referendum in the wake of month-long incessant violent protests all over Chile. Ironically, Chileans had taken to the streets a few days after the rightwing multimillionaire president had praised the country for its "stable democracy", calling it an oasis of calm in turbulent Latin America. An increase in Santiago subway fare was the last drop that made the cup of the patience of Chileans, angry with entrenched inequalities, run over.
Citizens of Chile, South America's richest country, hope that the new constitution will ensure more just distribution of the country's wealth, including such areas as education, health care, housing and social security.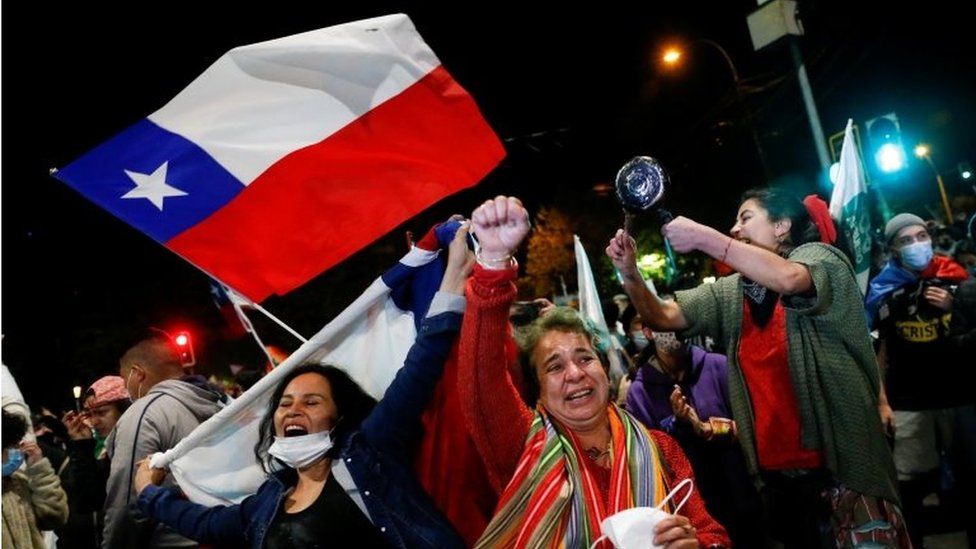 Supporters of the "yes" vote celebrated their win in the streets of Valparaiso and other cities
Source: BBC
Not all are optimistic, though. In a story published by Americas Quarterly a year ago, "Chile Is About to Make a Huge Mistake," sociologist Patricio Navia points out that this constitution-making process poses a risk of killing the proverbial goose that laid the golden egg. "The Chilean people will embark on a two-year-long process to write a new Constitution that will be full of uncertainty, put a great deal of normal life (including economic activity and investment) on hold, and likely yield a document that is not substantially different in content from our current charter," he wrote, adding that "the outcome of this process may well be the opposite of what its supporters intend: A country that is less stable, less equal, and more closely resembles some of our less stable Latin American peers."
Source of the top image: The Economist
The material was prepared with the support of the International Renaissance Foundation within the framework of the project "Startup Center for Constitutional Design." The material reflects the position of the authors and does not necessarily coincide with the position of the International Renaissance Foundation